Your Single Source for Plastic Bags & Poly Bags
Most Orders Ship the Day They are Received
---
- August 16, 2015-


&nbsp&nbsp
Looking for Crystal Clear Packaging for Retail and High Visibility Environments? Look No Further than our Extensive Line of Polypropylene!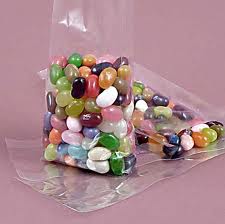 Polypropylene is different from standard poly bag and plastic packaging. Basic polyethlene is perfect for hundreds if not thousands of uses, but sometimes you need high clarity, and a longer shelf life. Polypropylene is the obvious solution. A slightly different chemical makeup gives polypropylene ultra high clarity, slick feel, and increased protection from air, mold, water, and the elements to keep goods fresher for longer periods of time. Polypropylene contains no BPA, making it preferred for packaging products such as nuts, candies, peanut brittle, cookies, popcorn etc.. Polypropylene is available in a zip top, lip and tape, flat, side gusset, and bottom gusset options. Polypropylene is completely heat sealable. Check out our extensive selection of styles and sizes below. Volume discounts and custom options available. Increase your shelf life, reduce waste, improve product appearance!
Flat Polypropylene Bags
Side Gusset Polypropylene Bags
Bottom Gusset Polypropylene Bags
Zip Lock Polypropylene
Lip n Tape Polypropylene Bags
---
- June 15, 2015-


&nbsp&nbsp
Custom Packaging Services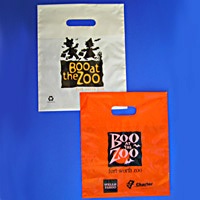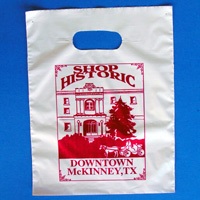 Whether you are looking for printed bags, or a special size, we can help! Full service custom capabilities make almost all specs a possibility with our extended group of extruders.
Fill out our simple form
to get the ball rolling, and we'll work on getting you the most accurate, and affordable pricing for your needs. We have made custom size and printed packaging for almost any industry. We have provided highest quality, printed packaging for members of the food service, medical, and retail industries. Don't hesitate to see what AA Poly Bag can do for you!
---
- May 14, 2015-


&nbsp&nbsp
Degradable Plastic Bags and Sustainable Practices

It is our promise to seek environmentally conscious, sustainable product alternatives to incorporate into our product line. In keeping with that promise, we are proud to announce and make available high density retail carry-out and t-shirt bags manufactured with d2w® controlled-life additives. The same strength, high quality, and price of a standard HDPE retail carry-out bag. If and when controlled life biodegradable poly plasic bags are disposed of as litter, the d2w® additive will permit the bags to biodegrade over a reasonable period of time (approximately two years) with zero toxicity to the surrounding environment.








Thicker Bags


In light of the emphasis on reusability in an environmentally conscious marketplace, we adopted a high-density merchandise bag with a thick gauge (between 1.25 to 1.5 mils) for the intended purpose of reuse. At the end of their life cycle, these bags are 100% recyclable with conventional plastic bags.



Post Consumer Resin


Post Consumer Resin (PCR) is resin obtained from any plastic that has entered the stream of commerce, served its intended purpose, and has now been diverted for recycling or export. This includes residential, commercial and institutional plastic, however, does not include industrial scrap material like factory regrind and plant scrap used within the primary manufacturing facility. When it is taken to be recycled, used plastic material is melted down and formed into plastic feedstock, commonly known as resin. Post consumer resin is mixed with virgin resin to create a new feedstock for extrusion, resulting in bags with recycled content. We use a minimum of 10% post-consumer resin in all of our tarps and high-density bags.


Source Reduction


The Tuf-R™ line of products is a concrete example of product source reduction while maintaining the strength and price competitiveness of thicker-gauged comparable products. Tuf-R™ bags are made from a unique blend of linear low-density (LLD) resin for added resilience. The new resin mix allows the bags to be of a thinner gauge while still providing the same or better strength and puncture resistance as a standard low-density bag of a higher gauge. The motto of this line of products is that you can "do more with less".
---
- February 17, 2015-


&nbsp&nbsp LP Record Sleeves - Custom Made for exact fit! LP Record Sleeves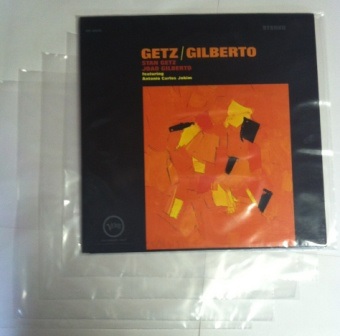 Clear LDPE Record sleeves are now available in the shop! With a popular resurgence in collectible vinyl, we have answered the call of our customers with these sleeves. Snug fit in two sizes, for single or double LP's, our sleeves are side sealed allowing for clear reading of album spine. Perfect for home collectors, shops, dealers, and anyone looking to preserve the integrity of vinyl albums.
---
- March 29, 2013-


&nbsp&nbsp New Category, New Products! FOOD SERVICE AND CATERING SUPPLIES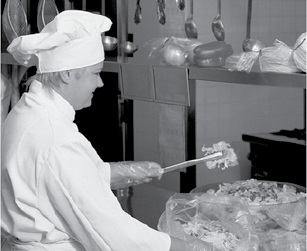 Sure, most of our bags and packaging products are already FDA approved for food contact, but we have now added specialty packaging and bags specifically for food service and caterers. With our ever increasing line of items, you can surely find something to help your operation run more smoothly, cost effectively, and with the security of using the best products available to you. Click the link above, or here to see some options!
---
- February 21, 2013-


&nbsp&nbsp Sinbo Vacuum Sealers! The highest quality Vacuum Sealers for Home and Small commercial Use! Now available in 3 Models!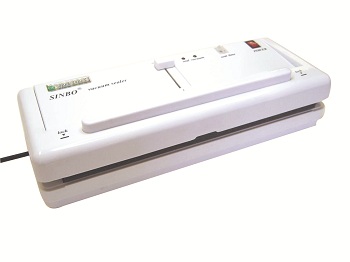 Stop wasting money on proprietary, expensive channel style bags! While we are not out to badmouth the makers of Food Saving, "As Seen on TV" vacuum sealers, we do feel it is our goal to educate consumers on options that work just as well, if not better, and cost less to operate. Sinbo vacuum sealers work with any poly/nylon vacuum pouch, eliminating the need for overpriced, proprietary channel style vacuum bags or rolls. Whether you are vacuum sealing meats, dried fruit, spices, powders, LIQUIDS! YES LIQUIDS!, electronics, or any other item that would be sensitive to oxygen over the long term, Sinbo has the appropriate sealer for your needs. Ideal for sealing food, medical supplies, and clean room products.
DZ-280A - Standard model features a dual line, 2 x 2mm seal.
DZ-280-2SD - Standard model with a single 4mm seal. Excellent for mylar bags.
DZ-280-2SE - All in one sealer, featuring a filter container for sealing liquids!
---
- January 21, 2013-


&nbsp&nbspStand Up Pouches For Retail Display Are Now In Stock!

Stand up pouches with a zipper lock, and tear notch for easy opening are our newest addition to our line of stock items. Our clear, multi layer barrier film is the ideal packaging medium for large and small businesses alike. If you are packaging cookies, nuts, candies, etc., these pouches are for you. Our pouches are packaged in 250 or 500 pieces, depending on size, allowing smaller scale packaging operations to maximize shelf space, and improve image quality. Quantity discounts are always available for large scale packaging operations. Click here to shop for stand up pouches!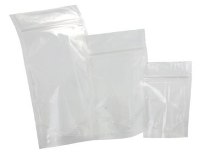 ---
- May 25, 2012-


&nbsp&nbspSealing the deal!

Our goal is to offer the best prices on high quality sealers, without any gimmicks, and personal customer service you can rely on. By choosing the correct model for your application, whether you are part of a full scale processing plant, or an in home business, these reliable, low maintenance heat and vacuum sealers will provide a smoothness and efficiency to your packaging, and provide factory quality seals and protection for your product.

Heat sealers are manufactured for use on polyethylene, polypropylene, cellophane, mylar, and other flexible packaging materials. See individual products for material recommendations. We carry a full line of hand sealers, foot sealers, portable sealers, direct heat, and automatic sealers ranging from 4" to 40" wide, with seal widths ranging from 2.7mm to 15mm.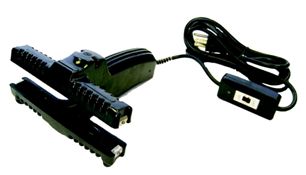 One of our newest sealers is our KF-150CSTA. This model features direct heat, eight stage temperature control for different bag types and thicknesses, and creates a crimp type seal (serrated horizontal lines) found on frozen food, candy, and potato chip bags.
&nbsp&nbspGet the Air Out!

Vacuum sealers are essential for storing or packaging perishable or frozen foods by removing any air and sealing off the goods. By combining top quality vacuum bags with the correct vacuum sealer, rest assured your food products will remain fresh and safe for future use.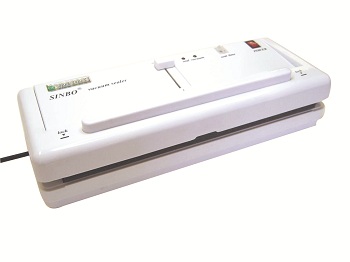 One of the most popular styles of vacuum sealers on the market is the Sinbo DZ-280. Functioning as a vacuum and heat sealer, or just a heat sealer if no vacuum is needed, the DZ-280 is the only consumer type sealer that does not require expensive channel vacuum bags like those associated with the "As Seen on TV" sealers. You can use a standard 3 mil poly nylon vacuum bag, which are far less expensive than food saver branded bags.
Be sure to take a look at some of our options, and always feel free to call or email us with any questions at 1-800-322-0042, and sales@southwestpolybag.com.
---
BLOG #2- January 4, 2012- Submitted by Brooks Hogg


&nbsp&nbsp Special Values on T-Shirt Bags!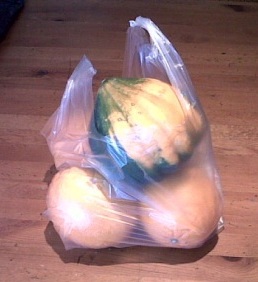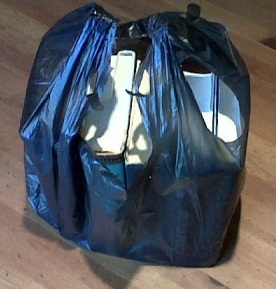 Start 2012 right with special savings on two of our most popular T-Shirt Bags!

12 Lb Natural HDPE T-Shirt Bag - 8" x 5" x 16" x 13 Micron, packed 2,000/Case
- Featuring convenient "T-Shirt-style" handles, it's the perfect solution for restaurants or retail when a more compact bag is desirable. The 12 Lb T-shirt bag has a volume capacity of approximately 1 Gallon or 4 Liters or about 260 cubic inches. 13 Micron high density polyethylene film provides the equivalent strength of the standard 12 Lb paper bags with less than 25% of the weight and at less than 50% of the cost of the paper bags. The manufacturing and shipping of these recyclable bags has much less environmental impact than the paper bags do as well! Made in the USA with ISO 9001:2008 compliant processes. While quantities last, we are offering these bags at the following discounted prices:

1-9 cases: $32.99/Case, 10-49 Cases: $28.35/Case, 50+ Cases: $26.88/Case

Call us at 1-800-322-0042 to take advantage of this special pricing!!

1/6 Barrel - Black HDPE T-Shirt Bag - 12" x 7" x 22" x 13 Micron, Packed 1,000/Case

- This is your standard grocery bag size in black which gives you the added benefit of concealment - the contents are less visible than they would be with the usual while bags. The volume capacity of the 1/6 Barrel T-Shirt Bag is about 3.7 Gallons, 14 liters or 865 cubic inches. These bags have the same cost and environmental impact advantages to the equivalent paper bags mentioned above. Also made in the USA with ISO 9001:2008 compliant processes, the 1/6 Barrel T-Shirt Bags have holes on their handles for use with a t-shirt bag dispenser rack. While quantities last, we are offering these bags at the following discounted prices:

1-9 cases: $29.99/Case, 10-49 Cases: $24.10/Case, 50+ Cases: $22.85/Case

Call us at 1-800-322-0042 to take advantage of this special pricing!!

Poly Bag Tip of the Week:

When dealing with poly plastic film, there are two standard metrics for the thickness or gauge of the film: Mils and Microns. 1 Mil equals 1/1000 of an inch, and is used for the vast majority of the flexible packaging products. Low density polyethylene film ranges in thickness from 0.75 Mil to 8 Mils. With certain products, such as PVC stretch film or Cellophane, you might see the thickness expressed as "100 Gauge Stretch Film". For these products, 100 Gauge equals 1 Mil, and 80 gauge = 0.8 Mil.

For thicknesses less than 1 Mil, Microns are often used to express thickness. A Micron is 1/1,000,000 of a meter, or 1/1,000 of a millimeter, and 1 Mil equals 25.4 Microns. High density polyethylene film can range from 6 Microns to 2 or 3 Mils. 13 Microns is about 1/2 a Mil, for example. Whether it's Mils or Microns, we can help you find the right gauge and the right bag to suit your needs! Give us a call at 800-322-0042!


Having trouble finding what you need? Give us a call at 1-800-322-0042. We are available Monday through Friday, 8 a.m. to 5 p.m. Central Standard Time.
---
BLOG #1- DECEMBER 13, 2011- Submitted by Brooks Hogg


&nbsp&nbsp&nbsp&nbsp&nbspWhile we are constantly adding product offerings to this website, we still have a long way to go before we can show everything here. For example, we offer one of the most comprehensive selections of heat sealers that you will find anywhere; including impulse hand sealers, foot-operated sealers, portable hand sealers, automatic sealers, direct heat sealers, continuous band sealers, vacuum sealers, vacuum chambers, shrink-wrapping systems, heat guns, and so on - basically anything you might need to close or seal just about any kind of flexible packaging. We also sell sealer repair kits, spare parts, and we can even do some of the repairs ourselves. Check our heat sealers, and you'll see that we added a few new categories recently. You will see even more sealers included in the weeks and months to come.

Impulse Sealer Tip of the Week:

&nbsp&nbsp&nbsp&nbsp&nbspHand sealers are operated by pressing down the sealing arm, thereby activating a microswitch which allows an electric current to pass through the heating element. The timer controls the amount of time the heat is applied, and can be adjusted to apply the correct seal according to the thickness or gauge of the bag. Sealing is followed by cooling (with the sealing arm down) for a sufficient time to allow the seal to set. You can calibrate the heating and cooling time to get a perfect seal. If the seal has a wrinkled edge or is broken, then the heating timer is set too high and/or the cooling time is not long enough. If the seal is not fully welded, then sealing time is set too low.


Having trouble finding what you need? Give us a call at 1-800-322-0042. We are available Monday through Friday, 8 a.m. to 5 p.m. Central Standard Time.
---